About us
---
PlaNET SOEN 2.0 is a strategical partnership which involves 4 non-governmental
organizations and 4 high schools from Slovakia, Poland, Slovenia and Portugal.
Lead partenr of the project – Agentúra pre rozvoj Gemera

Agency for development of Gemer region was established in 2008 with an aim to implement strategic activities for general versatile development of Gemer-Malohont region. With this aim focus its work longer time also on youth work. Except organizing of various youth exchanges, study visits and seminars, agency also organize for youth creative and educative workshops, trainings and discussing meetings. Among youth work is agency using community organizing tools and methods which enable to get to know needs and problems of youth community and to find common solutions.
Project PlaNET SOEN-ENTERprise your region was created as result of systematic youth work of agency and as answer for long-lived and the most burning problems of youth community in our region.
Lutheran Gymnasium in Banská Bystrica
The Lutheran Gymnasium in Banská Bystrica offers five-years English and German bilingual education. The school honors Christian morality and tradition. The founder of the school is the Western Diocese of the Lutheran Church a.v. in Slovakia. In addition to top teachers from Slovakia, many lecturers from Germany, England and America also work at the Lutheran Grammar School. The school offers students the opportunity to engage in various national and international programs, such as Duke of Edinburgh or School of Active Citizens. There is a school choir, a band, a students school board, various interest clubs are running, and students have the opportunity to obtain internationally recognized language certificates and also to travel abroad in students exchange stays.
---
Association Education by the Internet, Poland
Association Education by the Internet (in Polish: Stowarzyszenie Edukacja przez Internet) was funded and registered in 2004.
The Association team consists of young, forward-looking people, full of optimism and constantly undertaking new challenges. Our scope of activities are primarily educational and training programmes targeted at young people, youth workers, teachers, NGOs, companies, institutions and entrepreneurs.
The greatest potential of our Association are people who participate in the preparation of projects and in their subsequent implementation. Despite the young age, we have extensive experience in the implementation of youth and educational projects with an innovative character.
Carefully observing the education system, looking for new methods that will not only complement it but also improve it. One of our goals and areas of expertise is supporting and promoting non-formal and informal learning and distance education (e-learning). We devote a special place in all our activities to young people. For several years, we have been successfully implementing projects for young people. Until now we widely used the Erasmus+, "Youth in Action" programme, under which we realized several activities and events aimed at young people, to increase their knowledge and skills, e.g. in soft skills. We implement various projects also under European Structural Funds and other national funds. Our support is targeted not only to young people, but also people working with them – youth workers. We also work with training, advice and support for nongovernmental/non-profit organizations and organizations working with/for young people and also youth organizations.
Our Association also runs a Local Relay of the Eurodesk (European network), which provides information on the European Union, partners search for projects, funding and also events, courses or opportunities for young people and those who work with them. We also organize regular bar camps TechClub Kielce. This programme includes meeting of makers, IT specialists, start-up founders, regarding new technologie.
Many of our projects are examples of best practices recognized the Polish National Agency for the Erasmus+ Programme or European Commission. One of our project was also nominated to the European Youth Award.
Upper-secondary school number 1 named by Stefan Zeromski in Kielce, Poland
Upper-secondary school number 1 named by Stefan Zeromski in Kielce, Poland (in Polish: I Liceum Ogolnoksztalcace im. Stefana Zeromskiego w Kielcach) is the successor to the tradition of the Kielce secondary school established in 1724 by the bishop of Cracow city, Konstanty Szaniawski.
Prominent graduates from the school include such famous Polish people, as: Piotr Sciegienny, Adolf Dygasiński, Bolesław Prus, Stefan Zeromski, Gustaw Herling-Grudzinski, Felicjan Slawoj-Skladkowski, Marian Soltysiak "Barabasz", Andrzej Mania, Adam Massalski, Pawel Pierscinski, Ewa Kutrys, Magdalena Waligorska , Ilona Sojda, Rafal Olbinski, Marcin Pawlowski and Elzbieta Dziewiecka.
The school has a modern didactic base and has a highly qualified pedagogical staff. The graduates of "Zeromski" (this is how the school is called in short) successfully continue their education at universities in Poland and abroad. Over the school years, many students became finalists or laureates of national school subjects Olympiads. For many years, "Zeromski" has been also at the forefront of regional and nationwide schools' rankings.
The youth of "Zeromski" is involved in the cultural, scientific and sports life of Kielce city and the Swietokrzyskie region. The school has a group of Honorary Blood Donors, youth volunteers group, cheerleaders group, historical club "HIRD", Historical Reconstruction Group of the 4th Legions' Infantry Regiment, controversial film club, art groups, school sports club and different school subjects interest clubs.
ZSI Kielce
ZSI Kielce is a professional technical school that enables students to both obtain qualifications to start working in the IT field as well as pass the matura exam and begin their studies. The school's mission is to create a safe environment to support the development of each student. Among our main activities, one can differentiate: 
educating students and preparing them to fulfill their future work duties in the following jobs: IT engineer, renewable energy technology engineer, computer programmer engineer,  information and communications technology engineer

using modern technologies to improve the process of education

developing students' interests by organizing various extracurricular classes

shaping pro-ecological attitudes in all members of the school community

broadening educational horizons

respecting diversity and avoiding stereotyping

supporting students with special educational needs

cooperation with schools located in different countries 
The goal of our school is to create a learning environment that is modern, open, and learners friendly. We hope to educate students who will become tolerant, IT-skilled graduates who will feel confident in the Polish and European labour market. We aim at giving the students a chance to develop and grow both career-wise and personally. We would like to help our graduates become people who are brave enough to stand against discrimination in various aspects of social life.
Kozjansko Development Agency
The Kozjansko Development Agency is a public institution. It was established in 1999 by the municipalities of Dobje and Šentjur.
It was established with the aim of developing entrepreneurial initiatives, providing advice and expert assistance to existing and potential entrepreneurs and preparing and implementing development projects in the countryside.

Main work areas for Kozjansko Development Agency:
• Rural development,
• Development of small and medium enterprises,
• Tourism development,
• Working with youth,
• Promotion of ICT use,
• Preservation of natural and cultural heritage,
• Preservation of the environment,
Human resources.
Školski center Šentjur
Mission of School Centre Šentjur:
Education of secondary school students and higher vocational college students, education of expert staff and others.
Vision of School Centre Šentjur:
To become a school centre which offers formal and informal education programs which cater to needs of the broader region. We want to become an important development factor through quality education offered to students.
Values of School Centre Šentjur:
Knowledge, inventiveness, trust, perseverance.
School centre Šentjur is a public institute with two organizational units: Secondary vocational school and Higher vocational college.Agricultural School Šentjur is among the oldest in Slovenia. It was established in 1909 as the first agricultural school in the Habsburg Monarchy with classes in Slovene language. In 1930 a housekeeping school was established. Its founder was Mr Gustav Ipavec, at that time Mayor of Šentjur and Europe-wide known composer. Today the school is named School Centre Šentjur where students study for various professions:
– mechanic of agricultural and work machinery,
– agricultural-entrepreneurial technician,
– food processing technician,
– food processing assistant,
– confectioner,
– baker,
– Nature protection technician.
At the higher vocational college students study at the following programs, all available as full-time
study and part-time study:
– Management of countryside and landscape (Engineer of agriculture and landscape),
– Food technology and nutrition (Engineer of food technology and nutrition),
– Nature protection (Engineer of nature protection),
– Catering industry and tourism (Manager in catering and tourism industry).
---
YUPI

YUPI – Youth Union of People with Initiative, Association for Social and Community Development, is a Youth Association formed in 2008 with headquarters in Vila Nova de Famalicão.
YUPI aims to develop, promote, support and instigate youth mobility and volunteer activities in its social aspect, enabling young people, especially those with fewer opportunities, to participate in initiatives that enhance the development of their personal and social skills and a more active and conscious participation in the different areas of intervention: volunteering, active participation, democracy and equal opportunities. Our mission is to develop projects that aim to increase the active participation of young people in the community, contribute to empowerment and increase opportunities for training, information and mobility conditions; fostering the spirit of solidarity and volunteering for the personal and social development of communities and the use of non-formal education as a tool for the development of skills.
Súkromná odborná škola FORAVE

Forave is a vocational/technical private school located in Vila Nova de Famalicão, one of the most industrialized councils of the Ave Valley, in the North of Portugal. Established in 1990, FORAVE's main aim is the preparation of qualified citizens for active life and adult students trying to improve or acquire skills to answer to the demands of the market in the areas of Company Management, Industrial Maintenance, Electronics and Automation and Food Quality Control. The great connection settled between FORAVE and its partners and associates has contributed to the development of training courses (evolution of the training) increasingly fitted to the needs of the companies. The school is involved in European cooperation activities and also wishes to raise interest and motivation in all school components; to favour conditions that make innovative teaching/learning strategies possible; to improve relationships between the school and the outside organizations; to better understand young people realities in different contexts; to encourage the use of the new technologies; to enhance the learning of foreign languages and to exchange experiences through which European integration is improved and the school organization is enriched.
---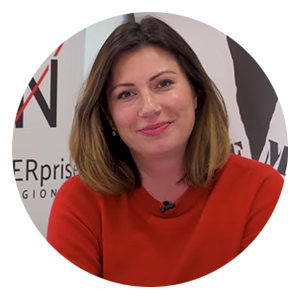 JUDr. Monika Štesková
Financial manager
monika.steskova@rozvojgemera.sk
+421 948 001 079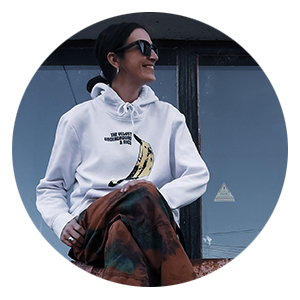 Myša Výbošteková
ENGLISH TEACHER AND STUDENTS SCHOOL COUNCIL COORDINATOR
myfisko@gmail.com
+421 902 158 917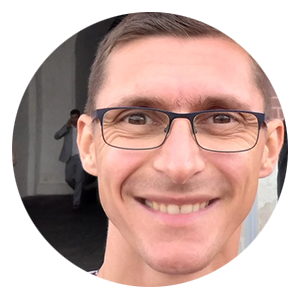 Miroslav Ragač
Project coordinator
m.ragac@gmail.com
+421 911 567 000